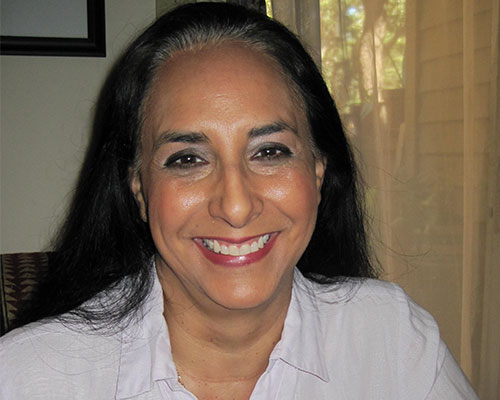 Belinda Román, PhD is lead economist for Román Economics – a Latina-owned economic impact and analysis research consultancy.

She has worked in this capacity in the greater San Antonio area on projects such as the Brookings Institute-Global Cities Initiative for San Antonio, Texas, and collaborated in studies on the Women's Wage Gap and Economic impact studies in San Antonio for the SABÉR Institute of the San Antonio Hispanic Chamber of Commerce and St. Mary's University.

Dr. Román worked in Latin America for a United States – Agency for International Development (USAID) infrastructure project with extended reaches into Africa. She also worked as a staff member in the District and Capitol Hill offices of the U.S. House of Representatives congressional representative from El Paso, Texas.

While studying at the London School of Economics (LSE), Dr. Román worked as Senior Information manager for the American Chamber of Commerce (AMCHAM)  when she coordinated the business research for Fortune 100 members and consultations on the Transatlantic Dialogue with the European Union in Brussels. This effort allowed her to serve as AMCHAM's liaison to the U.S.Embassy in London for publications and business intelligence.

Dr. Román has private sector experience, having served as director of several technology start-ups in London, specifically telemedicine companies seeking investors either through angel groups or through an IPO on the NASDAQ.

Upon returning to the U.S. in 2001, she transitioned to academia and presently holds the position of Assistant Professor in the Economics Department at St. Mary's University. She is a member of the American Economic Association (AEA) and its Committees on the Status of Minority Groups in the Economics Profession and Economic Education, respectively. Dr. Román is also a member of the American Society of Hispanic Economists (ASHE) and serves on their Communications Committee. Dr. Román is a fellow of the NSF-funded Diversity Initiative for Tenure in Economics at Duke University.  Her most recent publication is a book chapter in conjunction with Ana Paula Saravia and Samire Adams, both students at St. Mary's. The work will be published later this year by Oxford University Press.